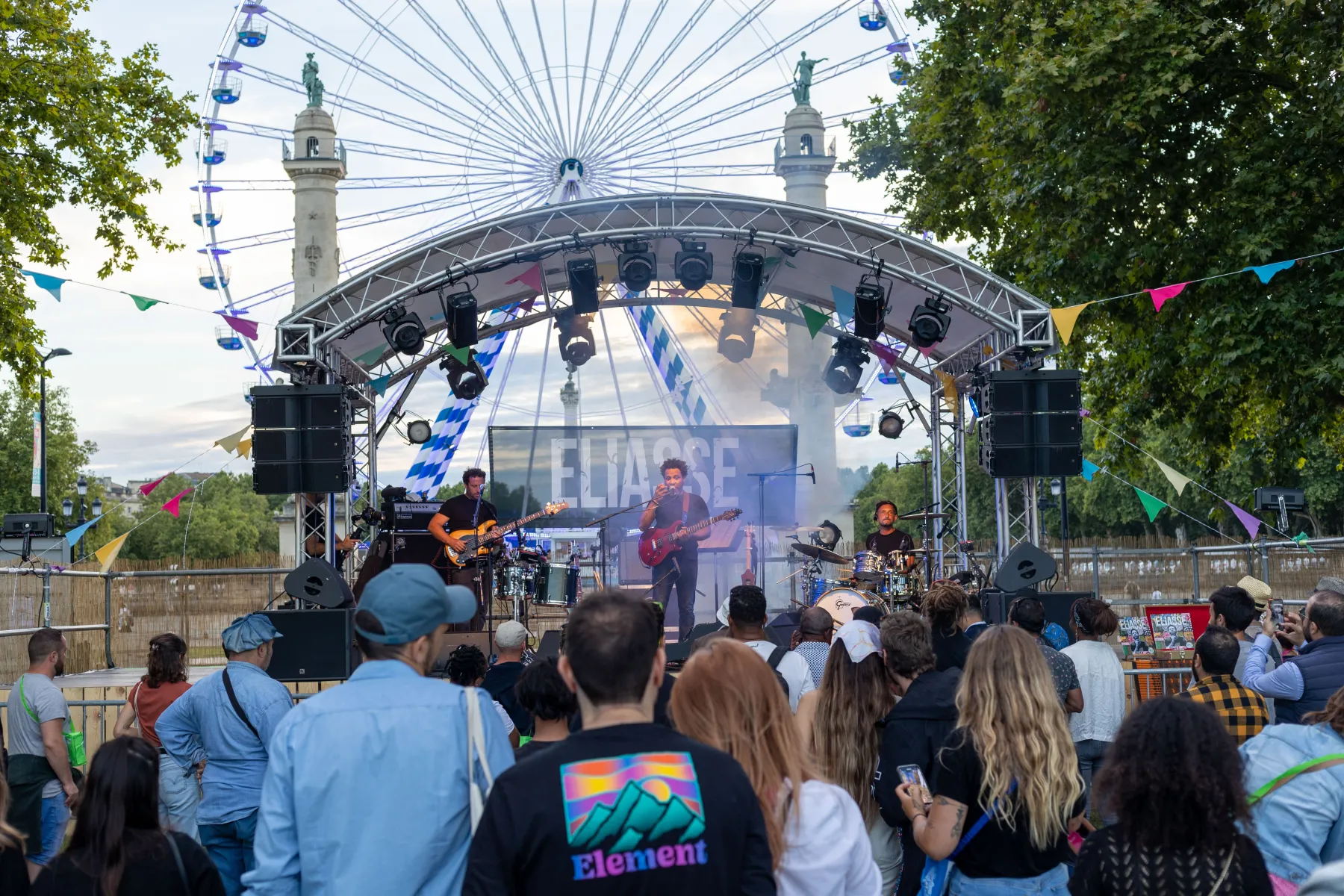 Music & Wine: the right mix!
The mix of wine and music sets the tone each year for the Wine Festival! Along the quays, stages are set up to host live concerts and DJ sets in the evening (6pm-11pm), with an eclectic programme including soul, hip-hop, urban sounds and jazz.
Numerous concerts for all
The Bordeaux Wine Festival's line-up feature equally talented male and female artists. With this conviction in mind, the musical programme also gives pride of place to local artists, as Bordeaux and the surrounding region are rich in musical talent. The different stages feature artists from a wide range of musical backgrounds. The aim? To use music as a vehicle for sharing and coming together, while enjoying the wines.
To each his own style
Rock, pop or electro, there's something for everyone at the Wine Festival. In 2023, several artists took turns on the festival's three stages, much to the delight of spectators strolling along the quays.