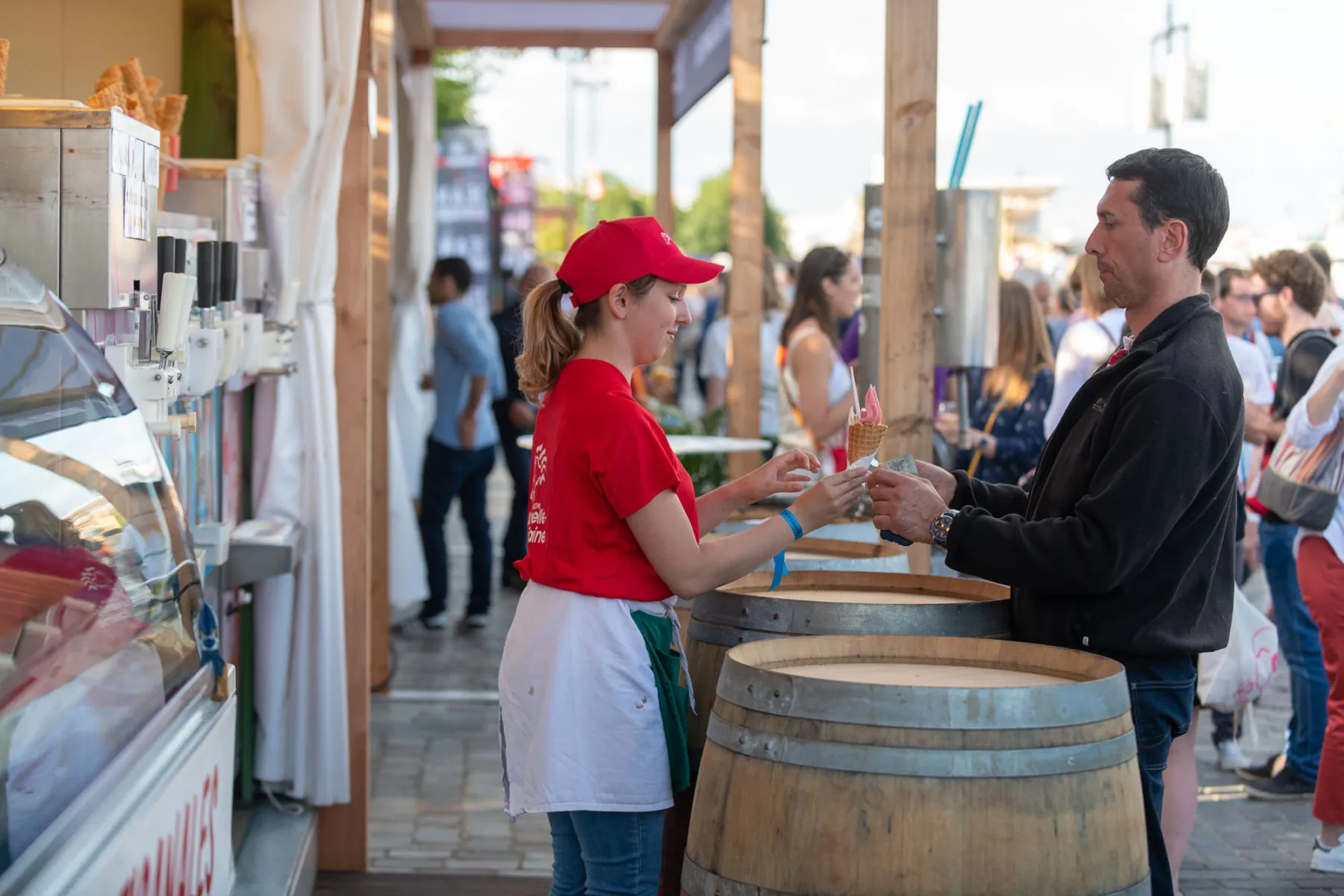 Local food options
The Bordeaux Wine Festival is also the ideal moment to discover, or rediscover, the region's gastronomy: meet passionate producers and artisans, ambassadors of authentic savoir-faire and a sustainable commitment to a healthy diet, in partnership with the Agence de l'Alimentation de Nouvelle-Aquitaine (AANA).
A local and gourmet offer
Every year, visitors to Bordeaux Fête le Vin enjoy the regional culinary specialities offered along the quays. A complete catering offer that takes gourmets to the four corners of the region, from the Bassin d'Arcachon to the Basque Country, via the Landes and the Corrèze. So many flavours to be found at the producers and craftsmen in the food trucks and the bodegas to play the food and wine pairing.
1. THE BODEGAS
For those who wish to take the time to eat and rest before going back to taste the wines, stop by a Bordeaux Wine Festival bodéga. Visitors will discover the emblematic products and will be able to exchange with the producers and craftsmen who put all their heart and know-how into offering us healthy and sustainable food. Whether it's a sweet or savoury option, there's something for everyone!
2. THE food trucks
Food trucks have been a social phenomenon for a few years now, and are the emblems of "street food". They are part of the landscape when it comes to eating on the go! And they will be present in the capital of Gironde! Once again this year, you will be able to discover the recipes, with local flavours, devised by the travelling chefs.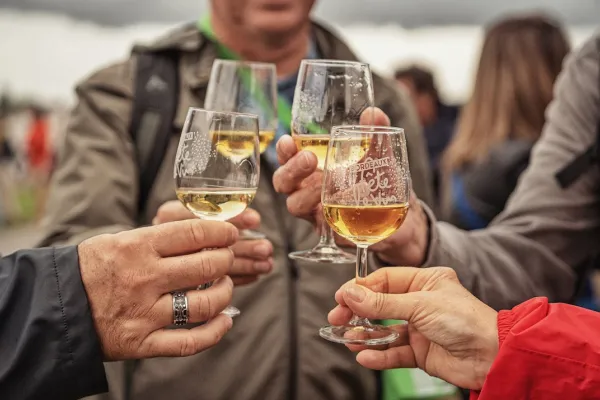 Book Your Tasting Pass
To accompany your regional dish and experiment with new food and wine pairings, book your Tasting Pass to enjoy many wine tastings in the various pavilions of the Appellations de Nouvelle-Aquitaine.
Discover the Bordeaux Wine Festival