TICKETING Bordeaux WINE FESTIVAL
Tasting Pass
Savour the Bordeaux Wine Festival fully with the Tasting Pass: indispensable for exploring the festival's diverse range of wines. At each stand, visitors are invited to present their pass to taste the wine of their choice.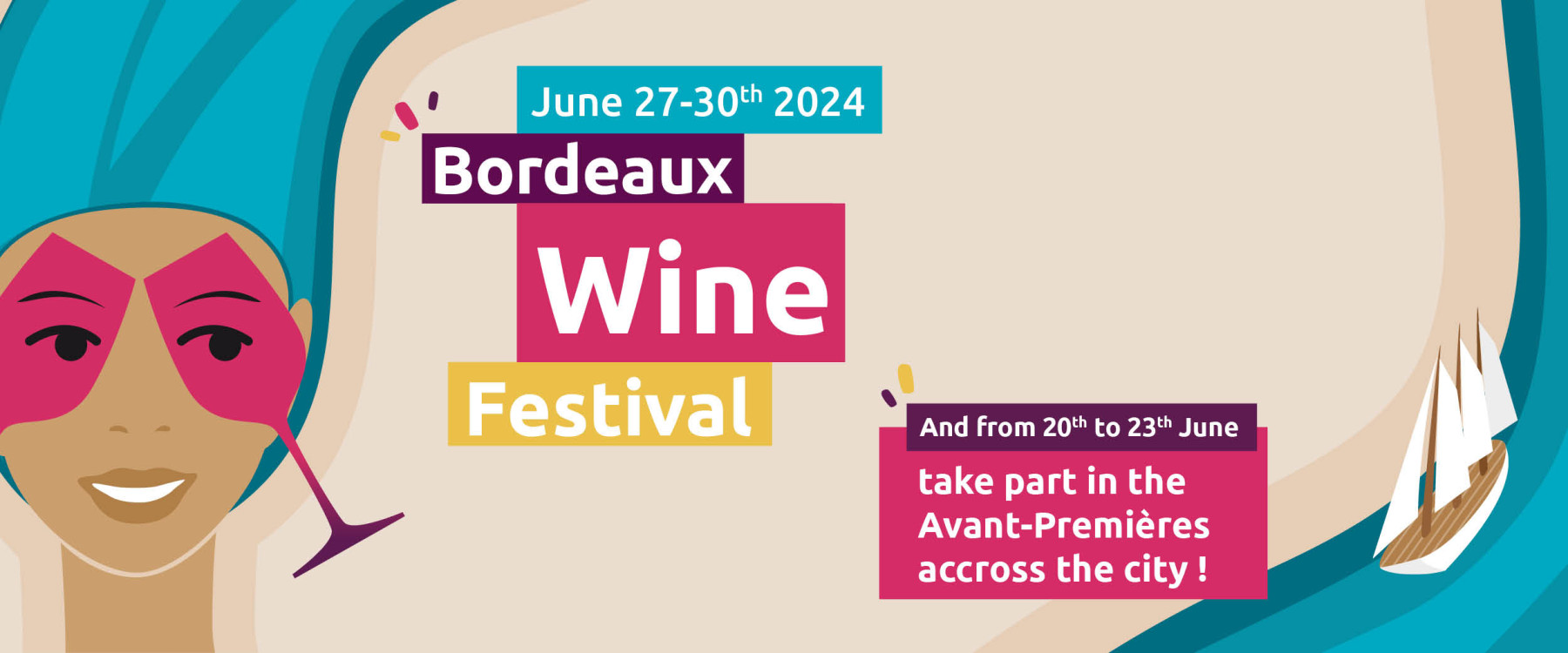 Live the full Bordeaux Wine Festival experience
The Tasting Pass includes :
11 tastings
1 tasting glass with glass holder
1 workshop at the Bordeaux Wine School pavilion
PRM information: accompanying persons with reduced mobility can benefit from a free tasting pass. For more information, send an email to: [email protected]
They lived this experience
J
Wine tasting stand location.
Organisation of wine stands was logical, but mixes of red and white wines could have been more evenly spread over the wine festival area.
Had a wonderful time with my cousin at Bordeaux Fête le Vin 2023. A gorgeous, sunny day with delicious tastings, workshops, and lovely people. Only in town for a couple of days, we were looking for tastings in the city and were excited to see we landed at the right moment. We couldn't have asked for better. Exquis!
L
Very fun wine tasting festival
Good value for the amount of wine!
Really well set up and easy to usw
C
Crowd size and selections
Worked well.
Too many tastings on the card
H
Bordeaux Wine Festival gave me a wonderful time! I hope to be there in 2024.
Very nice to tasting some several wines for me.
S
An amazing event. It was worth coming from far away Israel.
There were wines that I liked and wanted to buy. There was no information on where the wines could be purchased. You would specify wine stores.
Nice festival but way too much waiting. This is not okay. I've been able to have only 4 tasting in 3:30 hours time.
Very hot and could have more spaces with tables and umbrellas for people to sit and taste better. And at the Margaux stand, I enjoyed a wine that didn't have a bottle left to taste.
Very hot and could have more spaces with tables and umbrellas for people to sit and taste better. And at the Margaux stand, I enjoyed a wine that didn't have a bottle left to taste.
Excellent value & so much fun. We will definitely return next year
It´s fine, but I paid for 11 tastings and I was able only to try 5 in three hours due to the long long waiting lines to ask for the tasting, so if you can improve that will be better.
B
Very easy in the afternoon. The crowds were impossible in the evening
Fun and easy
Or was really awesome to have the Chance! Dient even Know ist es haltenimmt before I arrived!
M
Great weekend of fun and wine
I think it was a great means of checking how many times you had used the wine pass. The negative was later in the evening it caused long lines due to volume of people and time it took to scan the passes.
Way too many people to enjoy.
This year was very confusing and too many people for the space of FLV.
A
Great event and good selection of wine. Love the music and the different entertainments.
Very easy to use and give you a good opportunity to taste a lot of wine
In general, I would recommand the Bordeaux Wine Festival to others and return myself. Alas, my husband lost his pass after the second tasting and it could not be replaced. With a digital scanning system, I believe, it should have been possible to track down his tastings and issue a new card against a fair fee. - The wine seminar (about crémant) was not very satisfying with two micro-tasting portions in a crowded atmosphere.
J
I dion't understand the question
The Tasting pass was very worthwhile and we had a very good experience tasting a number of wines
E
Good value for cost and good implementation of tech
I found the tasting pass itself - the technology, the cost and the use - to be excellent. Cost for tasting pass was reasonable, the use of the pass was easy, intuitive and smooth. I would have preferred that the pass was not set to allow only 1-2 tastings per booth. I would also recommend a place/drop-off to recycle the pass rather than put in the garbage. Overall great system.
View more