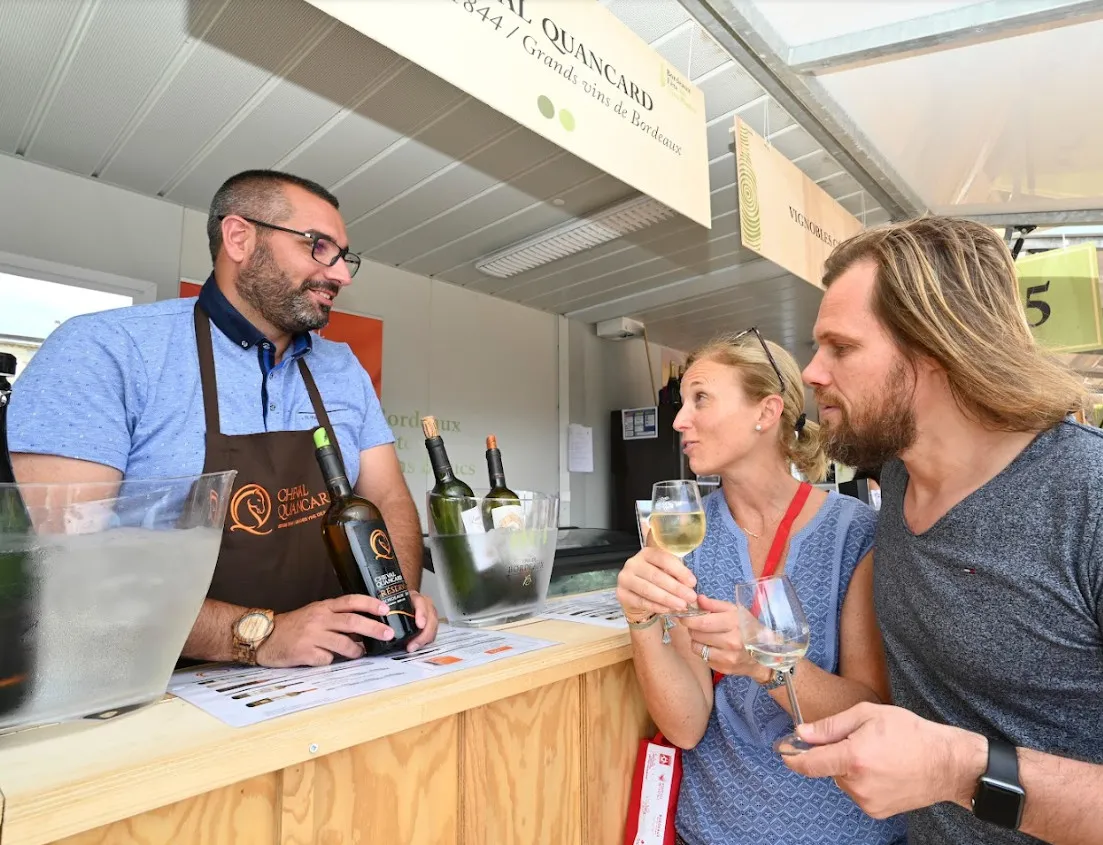 People
Committed to being a responsible event, Bordeaux Fête le Vin is above all a human event. In order to have a positive social impact, each year the Festival activates multiple actions aimed at all publics.
Accessibility for people with disabilities
The Appellations Village and all the partner areas comply with accessibility requirements for people with reduced mobility.
Counters adapted for PRMs 
Pavilions equipped with access ramps 
Slopes for cable crossings have been lightened 
Installation of adapted counters 
Minute stops reserved for people with reduced mobility; directional signage throughout the site 
On the sailing boat side, some pontoons will also be accessible to people with reduced mobility but accessibility is not guaranteed. Indeed, depending on the tides, the slopes of the pontoons can go up to 15%.
Recruitment
To recruit the Bordeaux Fête le Vin ticket agents and receptionists, the organisation has called upon the Maison de l'emploi de Bordeaux, which promotes the integration of people who are far from the labour market. For seasonal jobs, Bordeaux Fête le Vin favours the integration of young people, senior citizens and people who are far from the labour market.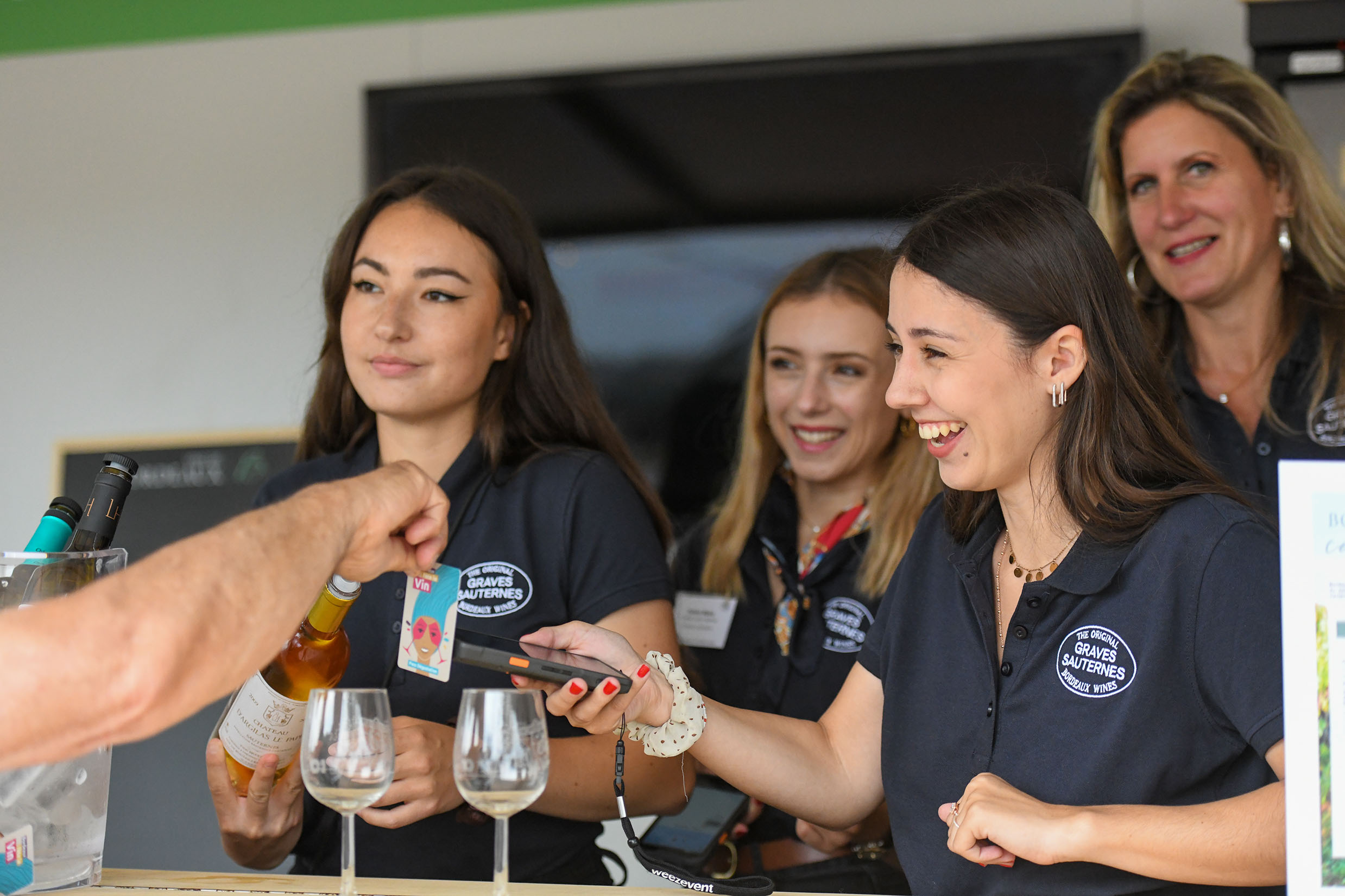 Quality analysis of the reception
The tourist office will then provide Bordeaux Fête le Vin participants with questionnaires in order to evaluate the quality of the reception, events and tourist products, and thus improve future editions of Bordeaux Fête le Vin. At the end of the 2022 edition of Bordeaux Fête le Vin, a carbon footprint assessment of the festivities will be carried out in order to measure the environmental impact of the edition and then compare it to previous editions. This will be the means to improve for future editions.
Within the framework of a harmonious living together, times dedicated to meetings will be organised between inhabitants and visitors.
Read more about our commitments