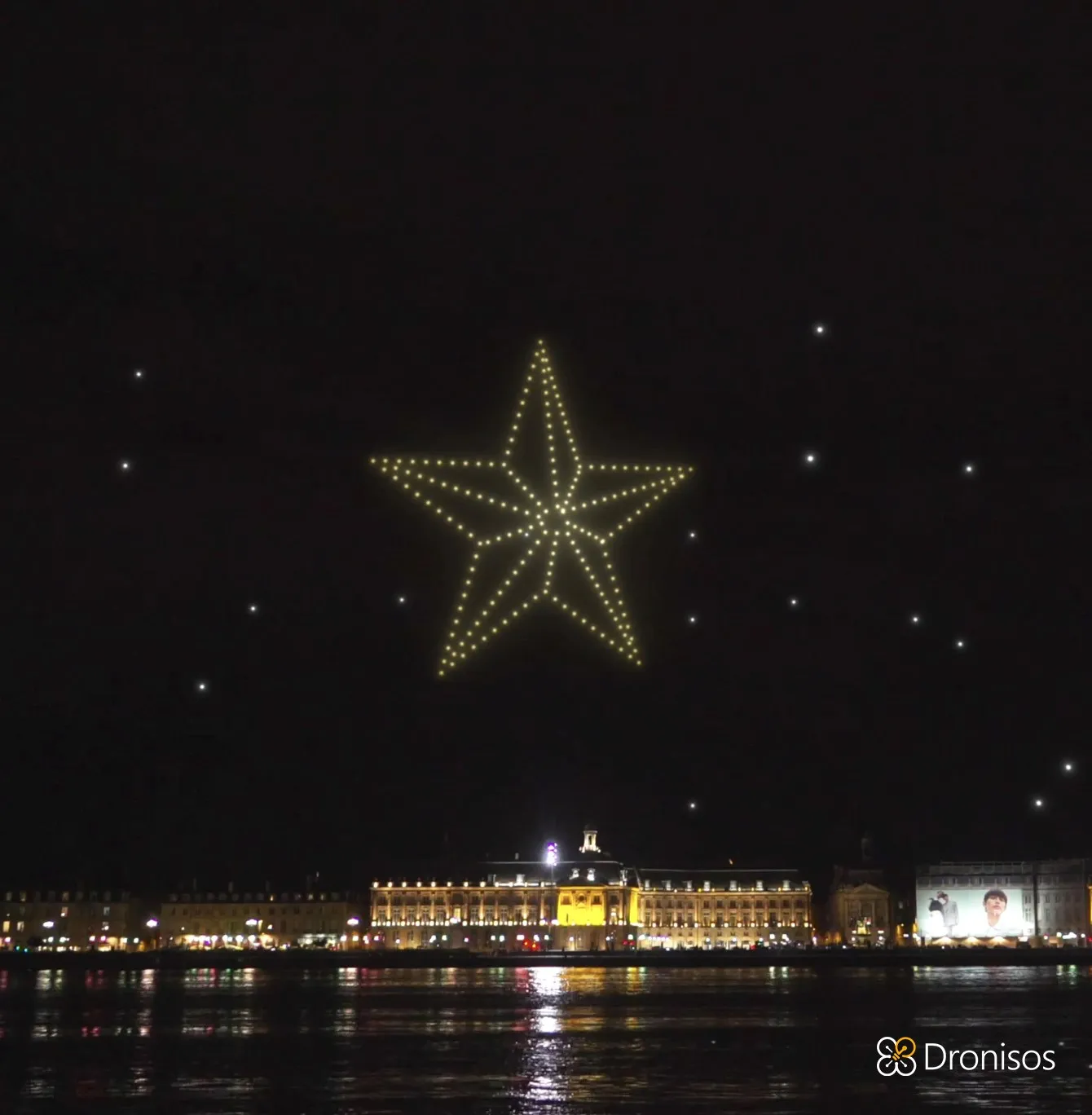 The Bordeaux Wine Festival 2023: a unique drone show
Ever more festive and committed, the Bordeaux Wine Festival is back from 22 to 25 June on the banks of the Garonne and from 15 June onwards during the Previews. This 2023 edition unveils a great novelty: a ballet of drones proposed during two evenings to surprise and amaze Bordeaux residents and visitors.
Two new, tailor-made air shows
This is one of the great novelties of this 2023 edition: 400 drones will illuminate the skies of Bordeaux during two evening shows on Friday 23 and Saturday 24 June.
This creation, conceived and designed for Bordeaux Fête le Vin, will promote Bordeaux wines and biodiversity.
The flight of drones will perform, to music, a choreography that can be seen from the Bordeaux Fête le Vin site on the left bank, where access is free. This festive and innovative performance is nonetheless respectful of the environment as it leaves no residue behind, leaves the site perfectly intact, and induces a recycling of the drones' batteries (each device has a life span of 400 flights).
A local company using 100% French drones
The company Dronisos, a pioneer in the creation of autonomous drone shows, has been chosen to carry out this project. Based in Bègles, it operates at major international events and amusement parks. Dronisos has developed its own technology, unique in the world, and flies Parrot drones, manufactured in France.
The show will take place at night on 23 and 24 June.