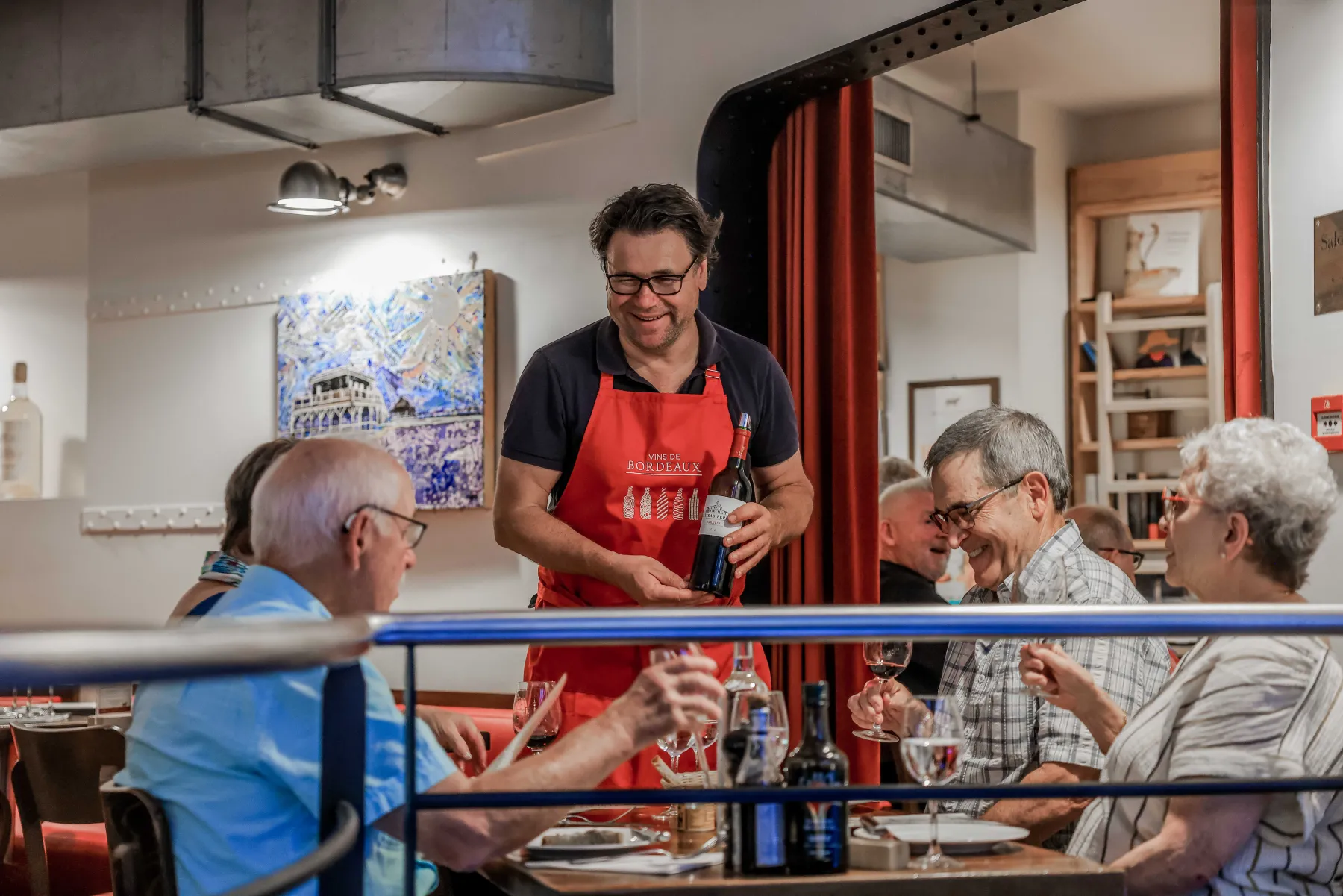 Avant-Première events: restaurants & wine shops
As part of the Avant-Premiere events, The Bordeaux Wine Festival takes place throughout the metropolis, but also in the Gironde region! Two operations are being held in the run-up to the Bordeaux Wine Festival, both in restaurants and wine shops. On the programme: exclusive events inviting participants to enjoy wine in a different way, while discovering new places!
Two events for twice the fun!
To prolong the party before and after the festival, the Bordeaux Wine Festival is coming to local restaurants and wine shops. Find all the information below:
the wine festival in restaurants
Each year, the festival is held in restaurants in the Bordeaux metropolis with gourmet menus specially prepared for the occasion. This event is an opportunity to meet local professionals and to learn more about their profession and about wine.
When? Information to come
Where? In the Bordeaux metropolis
the wine festival in wine shops
The Bordeaux Wine Festival is also available at wine shops throughout the Gironde! (Re)discover their selection of Bordeaux wines and meet the winegrowers and merchants of the Bordeaux vineyards who will tell you, with passion, the story behind each bottle of wine!
When? Information to come
Where? In the Gironde
More about the Bordeaux Wine Festival