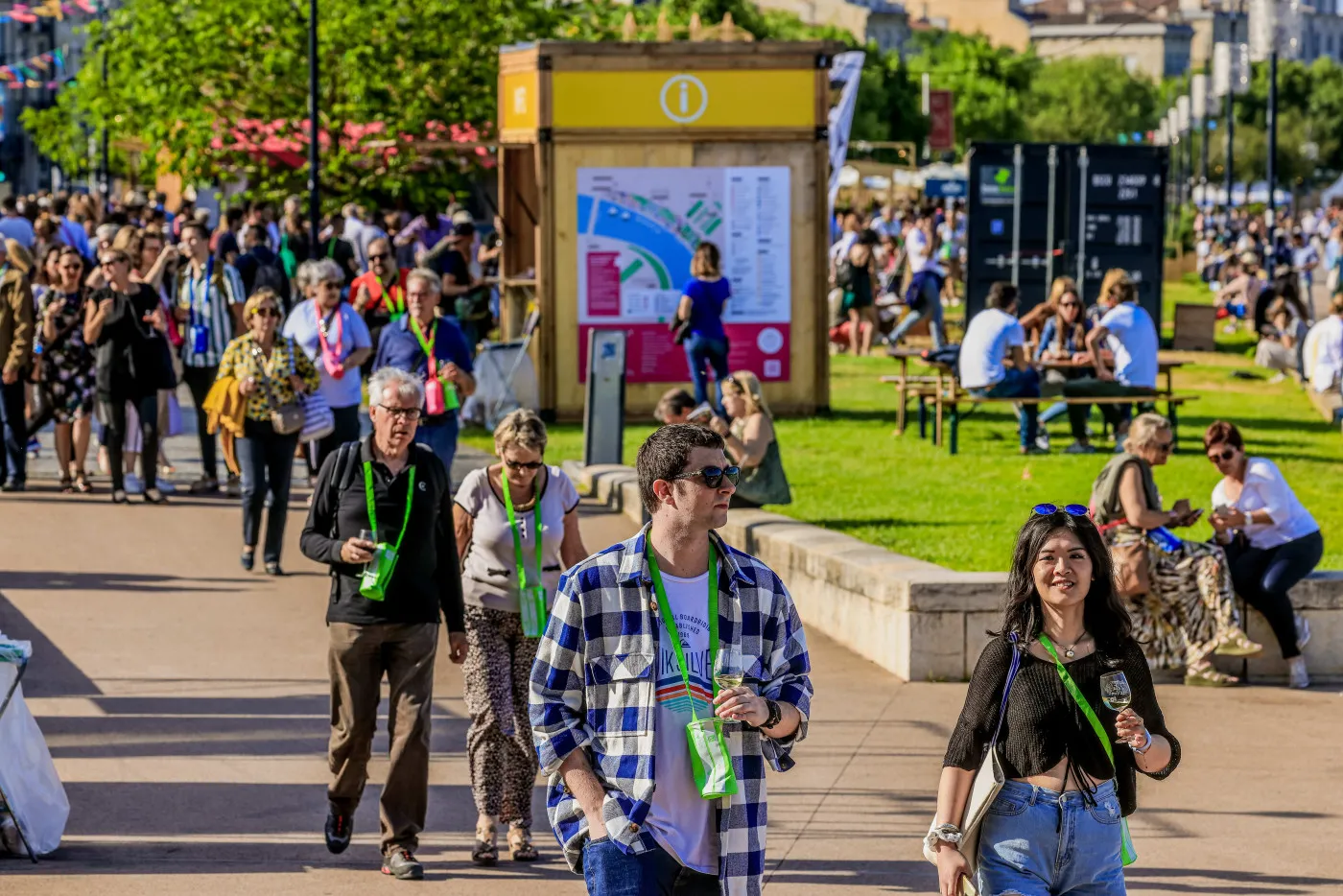 The Wine Route
From Thursday 22nd to Sunday 25th June, beside the river, discover the great diversity found in Bordeaux and Nouvelle-Aquitaine's wines. Every year, the Bordeaux Wine Festival recreates the legendary 'Route des Vins', which takes you across the region's vineyards, representing no less than 80 appellations. Along the Bordeaux quayside, wine producers and traders are on hand at the appellation stands to offer tastings of white, red, rosé, clairet or even crémant…
Appellation stands
Taste and discuss: the appellation stands are convivial spots where curious novices or connoisseurs can meet and chat with producers and wine traders, who are passionate about what they do and ready to reveal some tricks of their respective trades.
From stand to stand, using your Tasting Pass, explore the diversity and quality found in Bordeaux's chilled wines, Bordeaux and Bordeaux Supérieur, Graves-Sauternes, Les Côtes (the slopes), the wines of Nouvelle-Aquitaine and the range of wines produced by Mouton-Cadet Baron Philippe de Rothschild.
Bordeaux Wine School
The Bordeaux Wine School's mission is to teach us how to better enjoy wine, and their pavilion, where they propose evermore original and fascinating tasting experiences, is an essential stopping point along the "Wine Route". Access their workshops with the Tasting Pass.
That isn't all; at the Bordeaux Wine Festival, take part in activities, marvel at majestic tall ships, gaze at fireworks, enjoy special tasting workshops, listen to live music and taste local produce, all shining a light on the region's diversity.