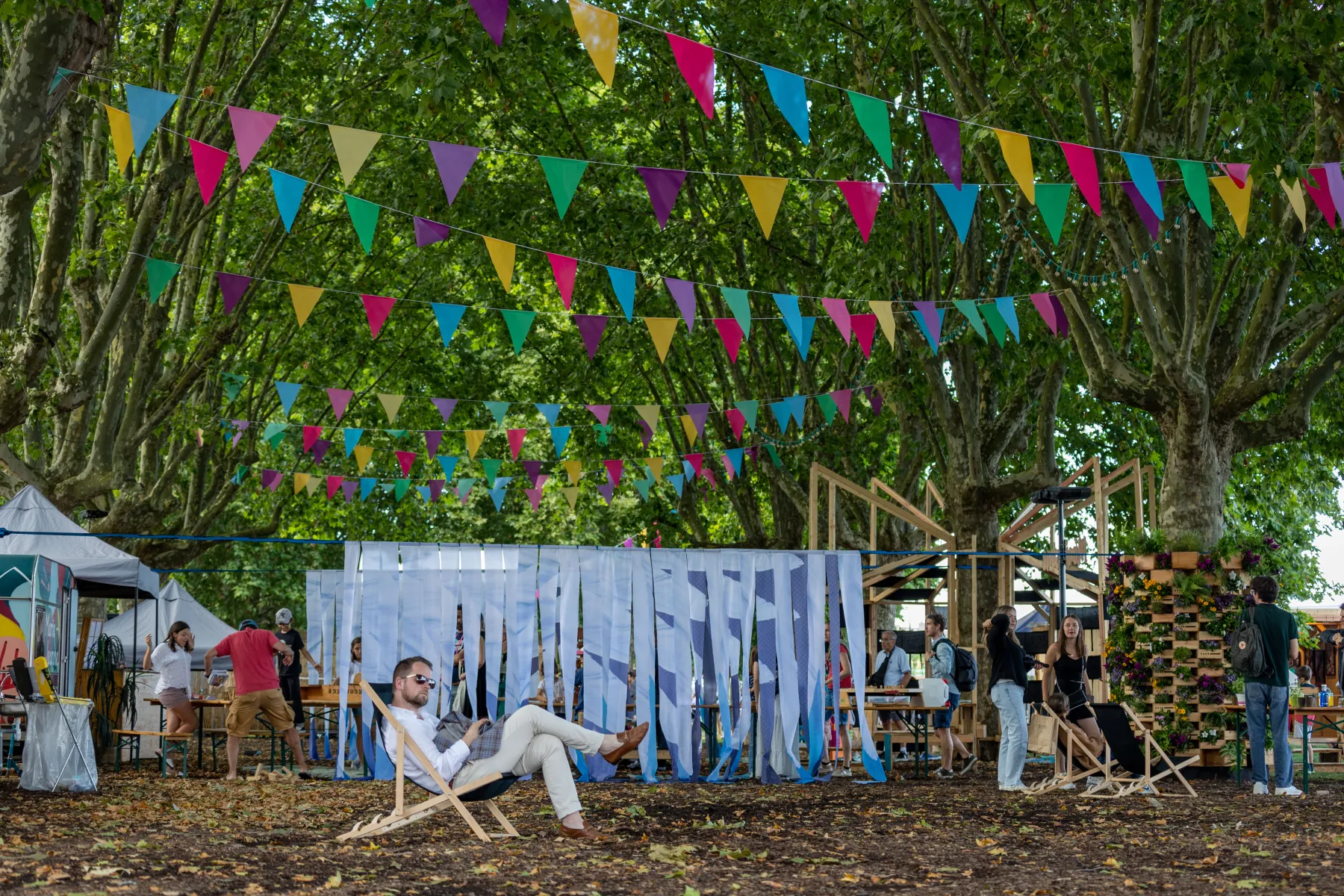 Strolls in the city
As part of the Bordeaux Wine Festival Avant-Premiere events, come and discover wine in a different way during two original walks in unusual places. And that's not all, just after the walk, take part in a whole range of activities including château visits, DJ sets and tastings. To prepare for the 2023 edition of the Bordeaux Wine Festival, here is the programme of two strolls for everyone!
Take a walk around the metropolis
Enjoy two special events on 17 and 18 June as part of the Wine Festival Avant-Première events! These thematic visits are an ideal opportunity to discover unusual places and exclusive anecdotes. These moments of conviviality are then extended by various activities that revolve around the same subject: the world of wine.
THE WHITE LADY'S GARDEN PARTY
To celebrate the 5th anniversary of the local website Un Air de Bordeaux, come to the Château du Taillan at 2pm to take part in an unusual theatrical stroll alongside a comedian, then prolong this festive moment with a drink and some music!
Date: Saturday 17 June
Schedule: 2pm > 6:30pm
Tastings/concerts on site
On registration (50 people)
THE ENCHANTED STROLL IN BASSENS
Discover one of the largest markets in the Bordeaux metropolis and its lively anecdotes during an enchanted walk supervised by the Departmental Hiking Committee of the Gironde. The stroll will be accompanied by some musicians!
Date: Sunday 18 June
Schedule: 2pm > 6pm
Tastings/concerts on site
On registration
Visites sur les traces du vin dans la ville
La richesse de Bordeaux s'est inscrite dans la pierre, la ville et son fleuve se mettant en scène réciproquement avec superbe. Pas de célébration triomphale dédiée à Bacchus ou au célèbre breuvage…
Aujourd'hui, à l'exception de caves et bars à vins, l'âme du vin ne s'impose pas au regard du promeneur mais se suggère. Ce paradoxe n'est qu'une apparence… Derrière l'élégance discrète et mesurée de l'architecture de ses quartiers, se montrent en filigrane, les allusions au monde merveilleux du vin ! Le déploiement de la culture du vin s'est associé à la multiplication des réalisations architecturales, du développement de la ville elle-même au XVIIIe siècle.
Du 17 au 18 juin de 11h00 à 13h00
Tarif : 8 €. Réduit : 4 - 6 €. Sur réservation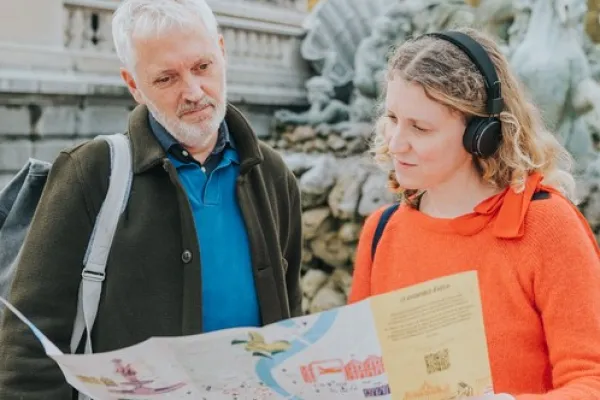 On the trail of wine in the city
The Bordeaux Wine Festival is also an opportunity to follow in the footsteps of wine in Bordeaux through a self-guided walking tour, which invites visitors to immerse themselves in the culture and trade of wine, whose witnesses are present throughout the city. A collector's map, audio capsules, ideas for addresses and places not to be missed in the wine world, and even three bicycle routes to extend the experience!
Lear more about the Wine Festival