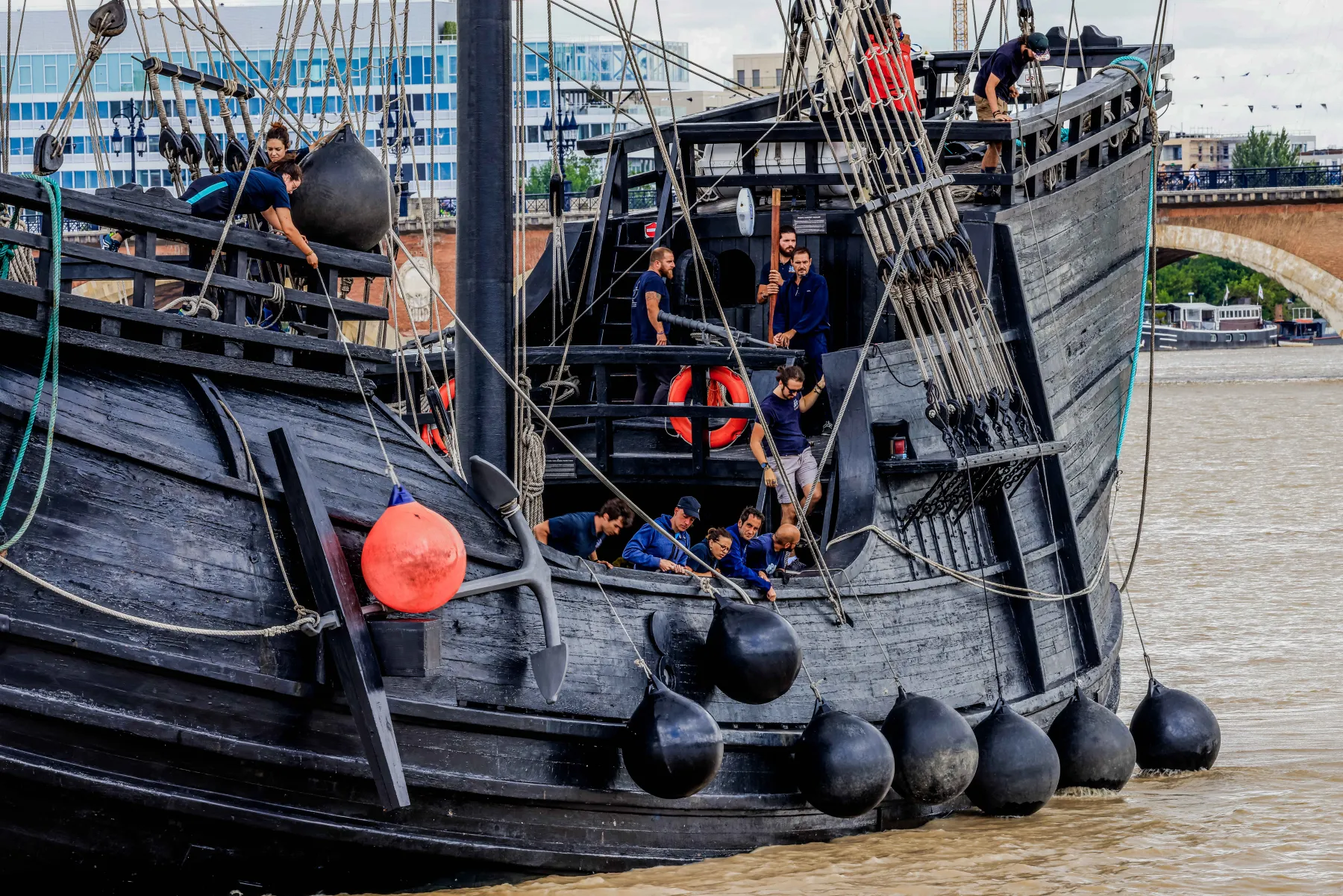 The Tall Ships
What would the Bordeaux Wine Festival be without its tall ships, without this ticket to discovery, without this trace of history, so deeply entwined with the origins of the wine trade? In 2023, some exceptional tall ships will be part of the festival once again!
Since 2018, the tall ships have become a regular fixture and essential part of the festival. In 2022, you could prolong your walk along the 'Wine Route' by stepping on board Le Bélem, the Thalassa or Nao Victoria. This year, you can look forward to more majestic ships mooring on the quayside, to the delight of festival-goers. Make sure you catch them arriving or departing!
If you want to feel the Garonne flow beneath your feet, hold the naval ropes in your hands, hear the creaking of the hull with every step, or simply learn more about sailing, tours are available over a 4-day period.
Check back soon for the full list of tall ships for the 2023 Bordeaux Wine Festival.