Ecology at the heart of the 2020 festival
The organisation of Bordeaux Wine Festival 2020 has adopted an ambitious approach to its responsibility towards the environment.
Bordeaux Wine Festival is fully integrated into this ambition and will strengthen its eco-responsible commitments in 2022. The event has been ISO 20121 certified for its environmental management since June 2021. This year, it will also be at the heart of the events planned as part of the European Capital of Smart Tourism year.
This award from the European Commission recognises Bordeaux's exemplary actions in the areas of accessibility, sustainable development, digital technology, cultural creativity and heritage. The sculpture symbolising the award will be placed at the centre of the festival.
Concrete commitments on the event
At the heart of the event lies the promotion of regional products, whether wine or gastronomic.
5 actions are being carried out this year to reduce the environmental footprint of the festival:
Reduce waste: 0 plastic sold, implementation of a three-stream sorting system, exemplary waste management on the food stands with the implementation of a compostable waste collection and a reduction at source
Encourage soft mobility: public transport included in the Tasting Pass, increased bicycle parking
Aim for maximum reuse and recycling of materials used for the stands
Measure and reduce the event's carbon footprint with a greenhouse gas emissions report
Support the wine tourism industry in promoting sustainable winegrowing practices
Actions are also taken to ensure a positive social impact of the festival:
For seasonal jobs, encourage the integration of young people, senior citizens and people who are far from employment
Organise times dedicated to meetings between residents and visitors for a harmonious living together
Encourage the responsible consumption of alcohol, in particular with juice and water bars and the integration of public transport in the tasting pass
Propose micro-events in the other municipalities of the city to make the festival live elsewhere than on the quays and in another time frame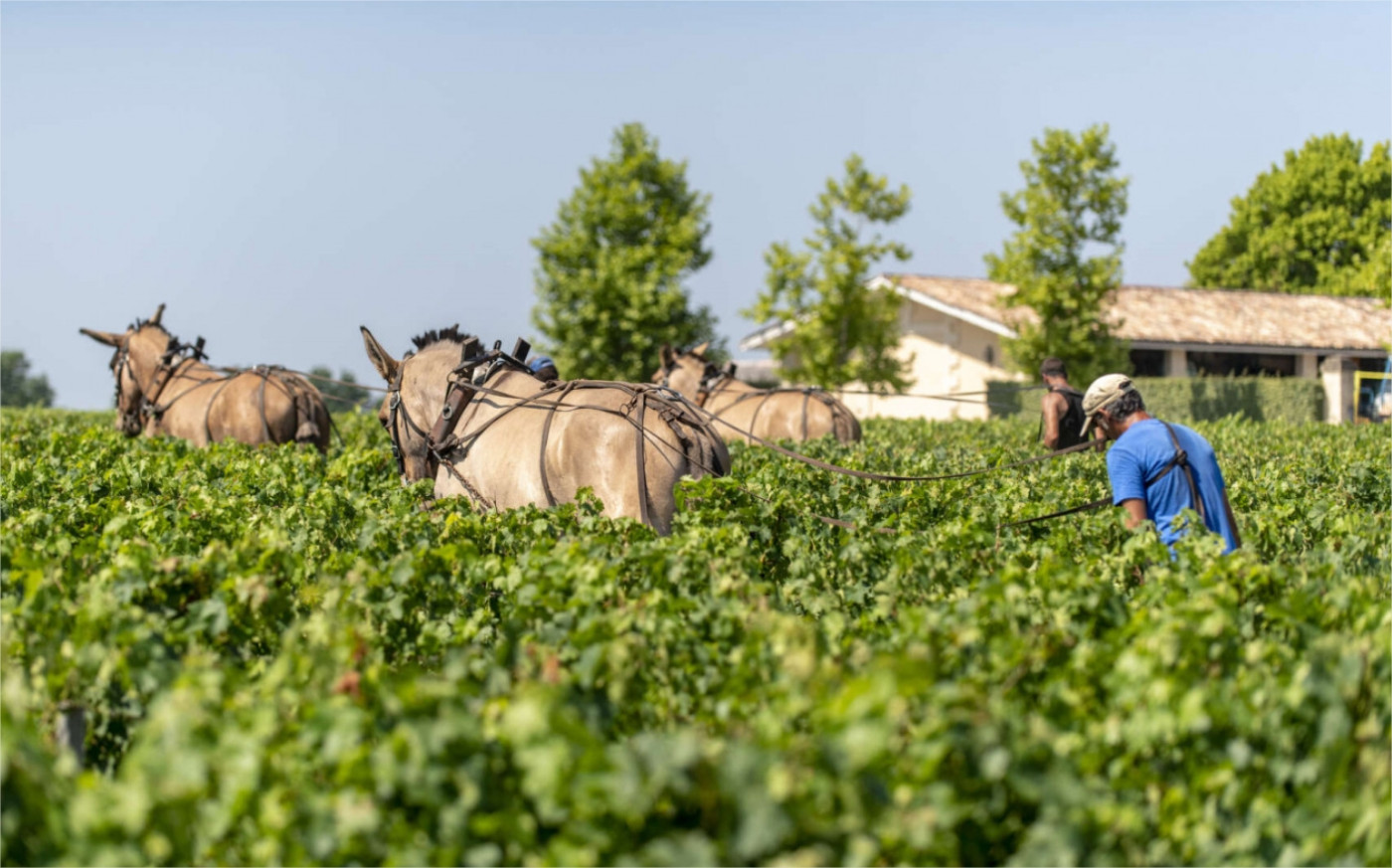 Les différentes démarches environnementales du vignoble bordelais
75 % des surfaces du vignoble de Bordeaux sont certifiées par une démarche environnementale en 2021 (contre 55% en 2016). Objectif 100% d'ici 2030. Biodynamie, chevaux de traits, corridors écologiques... Les domaines ouvrent leurs portes pour faire découvrir ces nouvelles pratiques au cœur des vignes et dans les chais, à l'occasion de visites guidées.
La viticulture est une filière d'excellence du territoire. A ce titre, Bordeaux Fête le Vin s'intègre cette année dans une Bordeaux Wine Week et permettra ainsi des rencontres BtoB favorables à l'économie locale.
Les actions menées par Bordeaux Fête le Vin répondent aux objectifs de développement durable des Nations Unies suivants :