MAKE THE MOST OF EVERY MOMENT WITH YOUR PASS
To visit each appellation pavilion, or simply pick and choose as you stroll down the river, the Tasting Pass is essential for Bordeaux Wine Festival attendees.
The Tasting Pass includes
A tasting glass and its glass holder
11 tastings: 1 at each wine pavillion (2 tastings at the 'Vins frais' – "chilled wine" – pavilion) and 2 'coup de cœur' – or "favourite" – tastings of your choice
1 workshop of your choix, led by L'École du Vin de Bordeaux (Bordeaux Wine School) at their pavilion
1 TBM public transport pass
1 workshop at the interlude pavilion
A €5 discount on Bordeaux Fête le Vin at the Bordeaux Tourist Office pavilion
More advantages with our partners…
Et d'autres avantages chez nos partenaires...
Prices
1st June onwards:
Full price of €21
GROUP PRICE (for collectivities and partners):
€14 when buying 24 passes or more until 27th May
How do I collect my Tasting Pass?
Before the Festival Tuesday 21st and Wednesday 22nd June from 11am to 6pm at the Quinconces ticket booths
During the Festival, from Thursday 23rd to Sunday 26th June from 10.30am to 11pm (until 10pm on Sunday) at the Quinconces and Cailhau ticket booths or from 11am at the Chartrons ticket booth
Where do I buy my Tasting Pass?
At the Bordeaux Tourist Office (OTCBM) from 10th March From 21st June at the Quinconces ticket booth and from 23rd June at the Cailhau and Chartrons ticket booth
Our commitments
Recycle passes in collaboration with a specialist company.
Make participants aware of responsible consumption with a marker on each glass.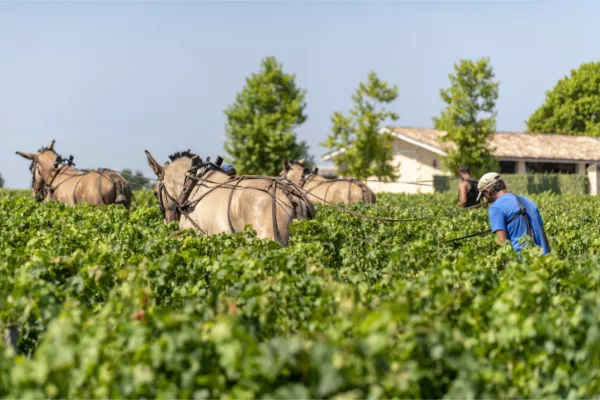 Nos engagements
Recyclage des pass par une entreprise spécialisée
Sensibilisation à la consommation responsable grâce à une jauge limitée sur le verre
Valorisation de la mobilité douce