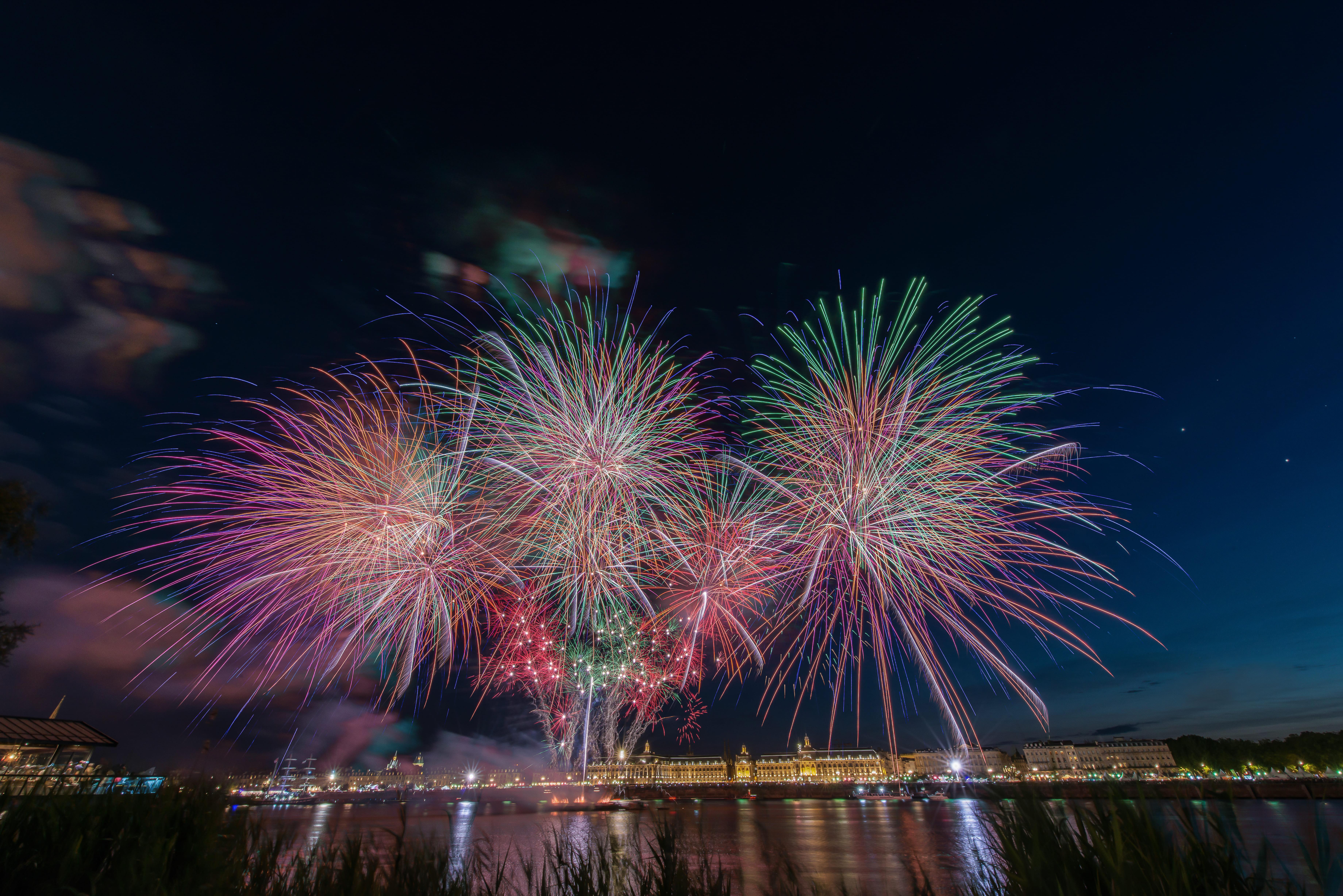 Temps Forts, Villages & Festivités
The pyrotechnic show
Thursday, Friday and Saturday , 11pm
The docks of Garonne
The Wine Festival celebrations carry on up into the sky!
From the top of the big wheel on Place des Quinconces, the views from 60 metres up can take your breath away.

For those who prefer to keep their feet on the ground, you just need to look up to the skies and admire the sublime fireworks put on by masters of the art, Ruggieri— every night during the Bordeaux Wine Festival. It was Ruggieri who set off the first fireworks from the Eiffel Tower in 1887, which subsequently became an institution! 130 years later, Ruggieri was asked once more to produce a grand fireworks show from the Eiffel Tower in support of the Paris bid to host the 2024 Olympic Games.

At the Bordeaux Wine Festival, the fireworks will be set off to a backdrop of orignal electro music by famous Synapson: a first! It's a show of fire and sound born from a collaboration of many artists.


Practical information
Thursday, Friday and Saturday , 11pm
Accessible to people with reduced mobility