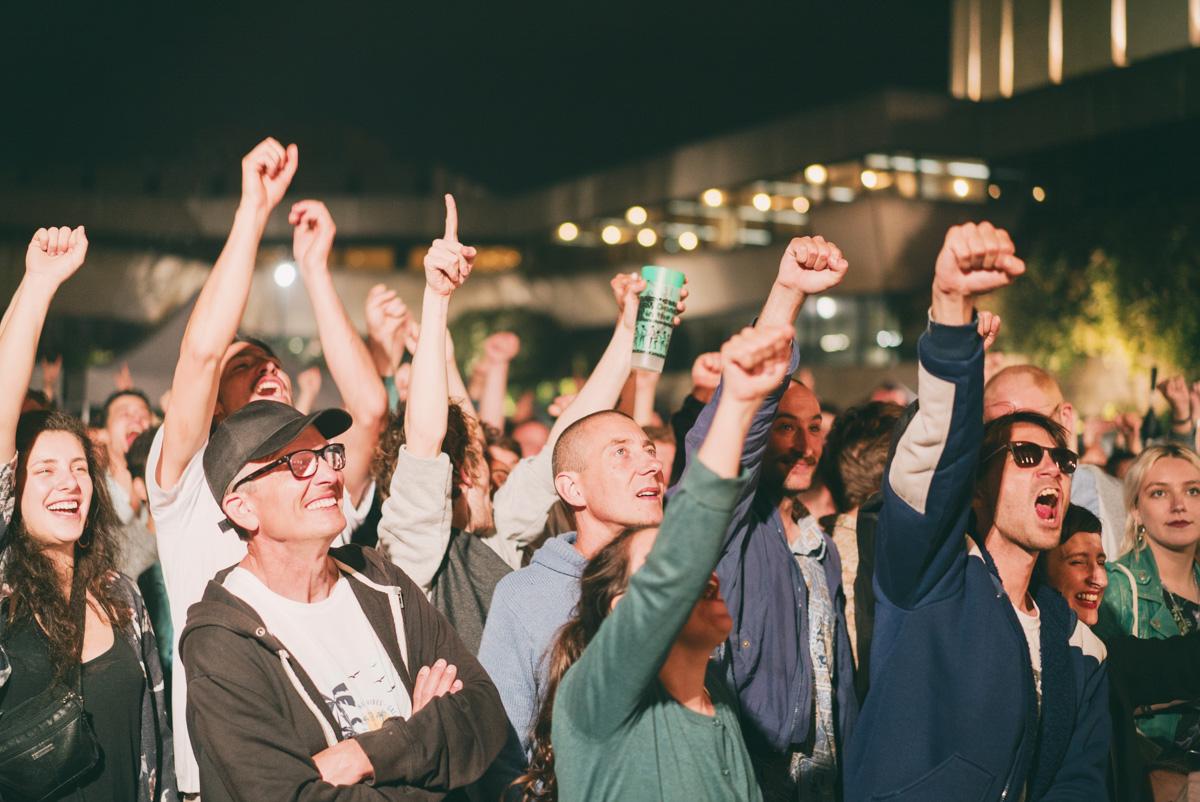 Concert
Carte blanche at the festival Relâche / Aller les filles
Thursday , 6.30pm to 11pm
Plane scene
The Allez les filles association are putting on three festive urban concerts as part of the Relâche festival.
Eclectic and full of energy, the bill perfectly encapsulates the wine festival's crossing of influences.

Soul Rev
The project 'SOUL REVOLUTION' grew from a meeting between Lion of Bordeaux and Don Argentino in the jazz clubs of Bordeaux. Influenced by Californian hiphop, nowadays they represent what you might call the "French West Coast".

Leon Newars
Leon Newars is an anagram of New Orleans: the city where the founder of the group, Vincent Pollet-Villard, lived for 2 years and from whence he drew his inspiration. He has performed in support of some great musicians (Electro Deluxe, Trombone Shorty, Alice Russel, Fred Wesley, Lenny Kravitz) and across many festivals!

Alexis Evans
Alexis Evans is sauntering in with a well-established band that ooze retro charm! This artist has an irresistible warm voice and pulls you into his show, softly and gently… he is really just lulling you into a false sense of security before he rocks the dance floor!
Practical information
Thursday , 6.30pm to 11pm
Accessible to people with reduced mobility