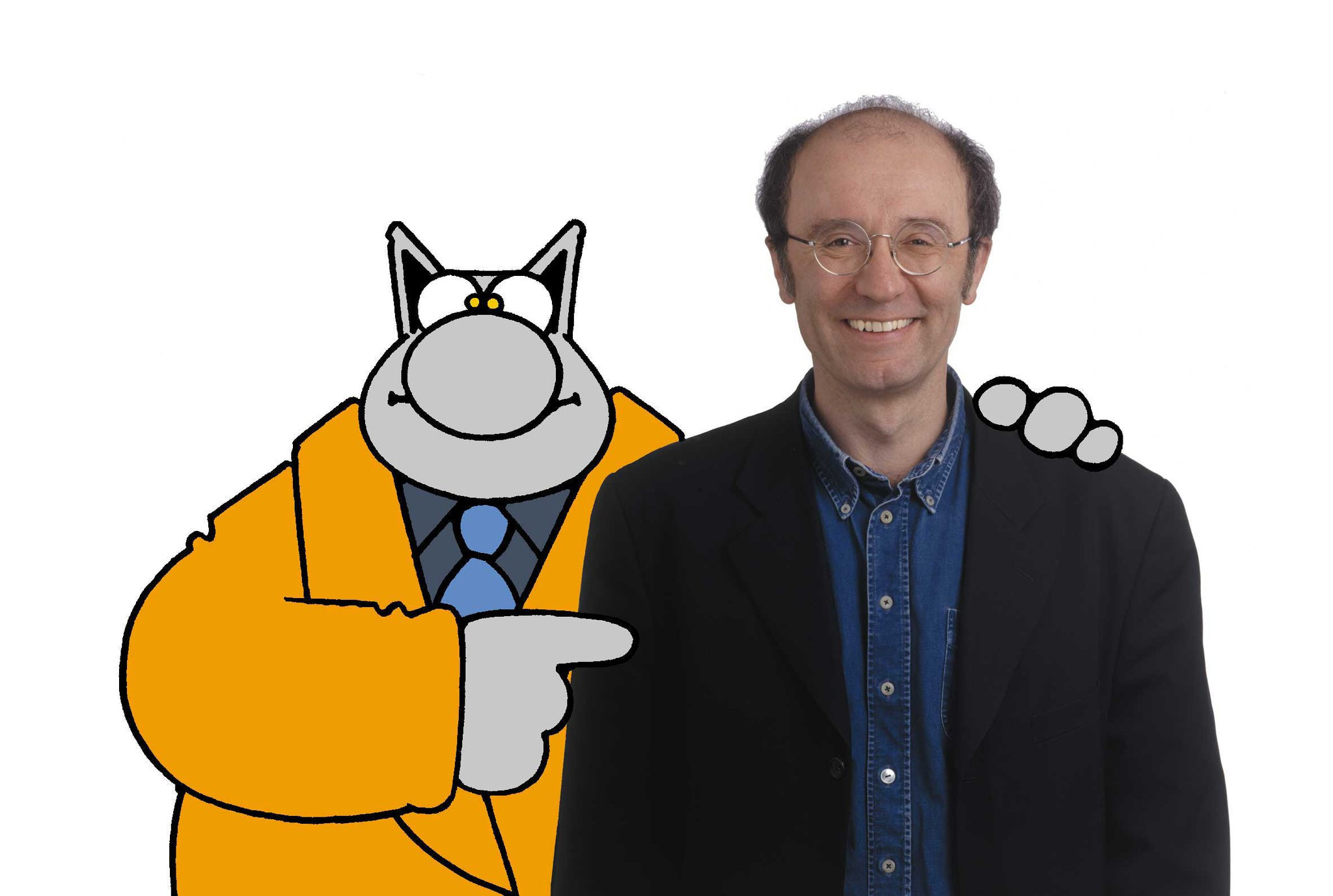 Parcours & Expositions, Temps Forts
Exhibition Philippe Geluck
Wednesday to Sunday , all day long
Bordeaux
Le Chat on tour
When paying homage to Brussels, you have to highlight its comic book culture! During the Bordeaux Wine Festival, the comic book artist Philippe Geluck is to be the ambassador of the Belgian capital. He is lending his instantly recognisable cat -"Le Chat"- to Bordeaux for a completely new exhibition featuring around 20 statues of his famous feline: seen for the first time at Bordeaux Wine Festival. Dotted around the city and along the quays, each one -measuring 3 metres in height- will show Le Chat in different humorous, poetic, surreal situations from atop its pedestal.

"Through these twenty-odd pieces, I hope to bring the public joy, laughter and a certain surrealist poetry that we love so much in Belgium".
The cherry on the cake: Philippe Geluck is also exhibiting some of his work at Galerie DX, 10 Place des Quinconces, Bordeaux.
Open Wednesday to Saturday, 2pm to 9pm.
Practical information
Wednesday to Sunday , all day long
Accessible to people with reduced mobility