Fun activities
To entertain young and old alike, wander along the quays and stop off at the various fun activities proposed along the taste trail. An opportunity to enjoy with family or friends between tastings at the appellations' pavilions!
Anima'Vigne
Bordeaux Fête le Vin is a festive moment where young and old can have fun. The Anima'Vigne programme includes games and workshops built around materials from the world of wine, such as barrels, bottles and corks. Anima'Vigne is therefore an opportunity to show how these materials can be recovered to create new objects, new furniture, or simply to resume their original use.
"Mimilésime", the children's area
Designed by the Bordeaux collective l'Orangeade, this space allows young oenologists in the making to enter a world that is both imaginary and very real. Around three themes, "planting", "harvesting" and "transformation", young and old alike will be able to learn about the world of wine, thanks to activities combining games, discoveries, readings and education!
Wine Pong
LaDegust.fr allows wine lovers to get together for convivial moments of sharing thanks to a community of partner wine merchants and winemakers throughout France.
On the occasion of the 2022 edition of Bordeaux Fête le Vin, LaDegust.fr invites festival-goers to participate in a Wine Pong! The rules of the game are simple: two teams of four people compete against each other and the winning team is the one that puts the ball in the three barrels first!
For details of how to enter and the prizes to be won, go to LaDegust.fr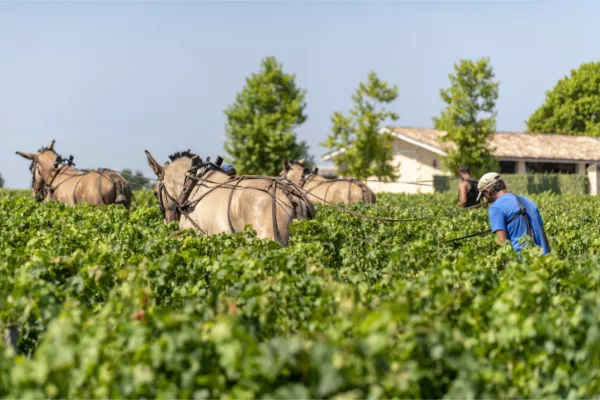 Our commitments
Carbon offset through tree planting
Announcement of the fire to respect the local fauna
Use of a new generation of environmentally friendly fireworks